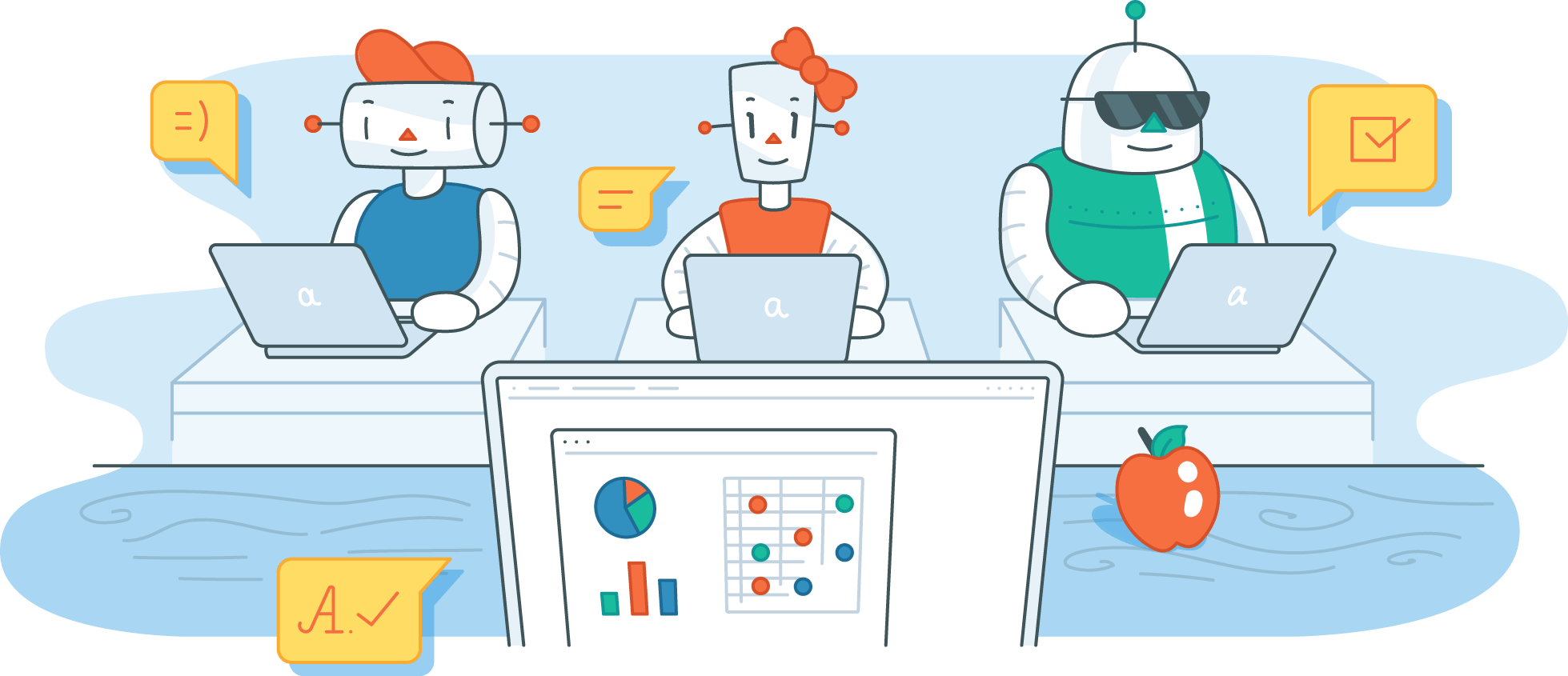 Mr. K looks out over his sophomore English class in urban Houston as he prepares for a lesson on sentence structure. He sees ten bright students who find all the time he spends on strategies to improve writing incredibly boring. There are five other students whose first language is not English and struggle to follow along with sentences written with "10th grade level" vocabulary. Two others have IEPs that specify that they need more practice just reading sentences, not correcting grammar. As he asks everyone to take out their textbooks, he hears a knock at the door. It is the school social worker, introducing a new student. She has been out of school for over a year. It is not her fault, but she will be behind. Mr. K thinks again about his planned lesson on run-ons and ponders his lot. He got into the field of education, and public high school education specifically, to impact educational equity. Is what he is teaching right for all of his students, or even any of them? Is he making any impact at all, or just spinning his wheels?  
Like most teachers in this situation, Mr. K does everything he can to improve his practice.  He participates in professional development; he reads journals; he differentiates; he offers extra help. However, he still feels like he is failing to provide the equitable education his students deserve. He cannot clone himself. He cannot work eighteen hour days and write five different versions of every assignment and assessment to meet the needs of each student. What is he to do?
"Personalized learning" has become a buzzword recently, and that is for good reason: it works, and it's exactly what the students in Mr. K's diverse classroom need. For decades, experts in education have argued that personalization was the key to better student outcomes and engagement, but it's always been nearly impossible to implement.  The truth is, until recently, only wealthy children whose parents supplemented in-school education with private tutors had access to true personalization. Never have we had the conditions to put the research into practice on a broad scale. With a growing number of edtech tools that offer individualized and adaptive learning, more millennials in teaching and administrative positions, and wider access to laptops in schools and at home, there has never been a better time for personalization.  For the first time in history, our technology has finally caught up to what researchers and teachers have known for years.
The idea of personalization technology far predated the invention of the personal computer. In the early 20th century, respected educator John Dewey argued that "a truly scientific education can never develop so long as children are treated in the lump, merely a class." (Dewey, Schools of Tomorrow, 1915). And later, in the 1960s, educational theorists like Skinner (Skinner, The Technology of Teaching, 1968) proposed the idea of a "teaching machine" that would assist him in his teaching duties at Harvard:
The machine itself, of course, does not teach. It simply brings the student into contact with the person who composed the material it presents. It is a labor saving device because it can bring one programmer into contact with an indefinite number of students. This may suggest mass production, but the effect upon each student is surprisingly like that of a private tutor (Skinner, 1968).
In Skinner's day, of course, this "machine" was not fully adaptive and personalized because students had very limited inputs, and feedback outputs were rudimentary. Today, however, this personalization is not only possible, but like the great psychologist noted, it is like that of a private tutor. There is no shortage of edtech companies working to creating adaptive curricula, and this is because it works. The U.S. Department of Education's Office of Educational Technology cites numerous reasons that this technology "engages and empower[s] the learning experience," and chief among them is personalized learning that meets the needs of students by using different objectives, content, sequencing, and delivery to ensure that each student's needs and interests are addressed (King, South, & Stevens, 2017, p. 9).
Personalization is the only real way to ensure an equitable education for all. The needs of students are simply too diverse for one man to address on his own. Luckily, Mr. K is not living in the days of B.F. Skinner when educational technology meant cumbersome machines with mechanical cards and tapes. He can outfit his classroom with numerous technological solutions to personalize learning for his students. His ELL students can use built-in links to immediately get the definitions of new words. He can assign exercises on a variety of different reading levels based on student needs. His students already ahead of the state standards for 10th grade can start practicing for the SAT instead of sitting through another class about run-ons. He can review data on student performance in real time and target interventions with the click of a button. All of this is now possible. This challenge has evolved from a technical challenge to now a more human one. With all of these tools at our fingertips, how do we balance it all?
Teachers, parents, and administrators are now asking: what is the role of Mr. K is this new tech-enabled classroom?  As Skinner noted, "the machine itself….does not teach." Students need his educational expertise to guide them on their academic journey.  But they also need his raised voice when funding cuts are proposed, his compassion when they are new to the school, or his his listening ear when they are having problems. He is indispensable. Technology enabled personalization is not about replacing teachers; it is about making them more effective with increasingly diverse students in their classrooms. The words of Skinner ring as true today as they did over a half century ago:
There are more people in the world than ever before, and a far greater part of them want an education. The demand cannot be met simply by building more schools and training more teachers. Education must become more efficient (Skinner, 2003).
With all of this technology at our fingertips, it's a really exciting time to be working in education. Teachers are more willing to adopt tech than ever before, and technologists are eager to use their expertise to help improve student outcomes. We know that personalized learning works, now the question is: how to do we do it right? We're only just beginning to understand how to implement personalized learning effectively, but we should feel optimistic that with technological advances, we're nearing an age where all students, no matter their background, will have access to personalization.